Promotional videos are the new video marketing assets for brands. Read our blog to learn about promotional videos and how to create one for yourself.
From adults scrolling Facebook feeds to Gen Z making TikToks and Insta reels, social media has changed our life dramatically.
Facebook, Twitter and Snapchat combined garner billions of views on video content on a daily basis. More than a billion hours a day are spent watching videos on YouTube.
That's a whole lot of video activity!
Is your promotional video out there being watched? Do you even have a promotional video for your brand?
Before the advent of the internet, promotional videos could only be found in TV ads. In today's era of widespread multichannel advertising, promotional videos can take numerous shapes and sizes.
In this article, we'll lay it all out and explain why promo videos are vital for your company and how to build one, plus some samples and templates to inspire you.
Okay, let's go into action.
What is a Promotional Video & Why Should You Make One?
Brand expansion and financial return can't happen without widespread awareness of your company. Regardless no matter how much money you make, word of your brand's existence must go out.
A promotional video's primary goal is to increase awareness of a product or service and to encourage people to buy or visit a website. This is the single most crucial form of video content for your company to produce.
Are you looking for specific reasons to invest in promotional videos? We have got two reasons for you.
Drive More Conversions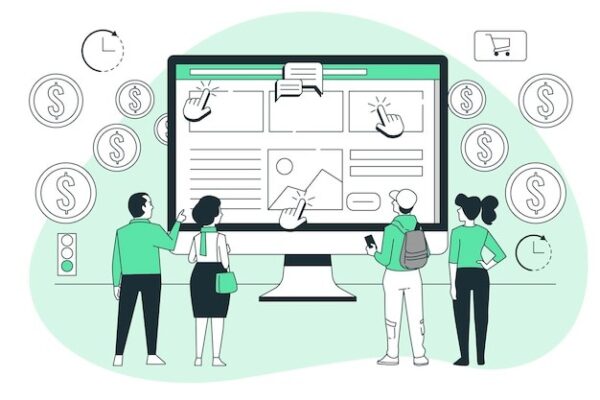 To boost your company's conversions and revenue, use promotional videos. Your videos can demonstrate your product's usefulness in alleviating a problem, why it's the greatest option for your target audience, how it will improve their quality of life, how much it costs, and where they can get it.
Will you get results by using it? Yes, definitely!
Generate Brand Awareness
Videos promoting a product or service are effective not just as a means of marketing but also in raising consumer awareness of that product or service. Your promotional video will be remembered even if it doesn't result in a sale.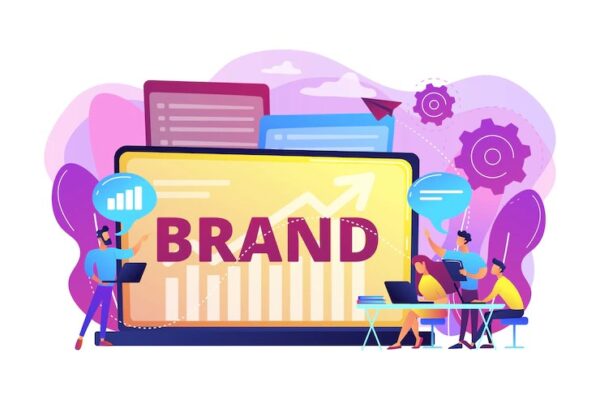 Types of Promotional Videos
There is a wide variety of promotional video formats available, and picking the right one for your company will depend on the nature of your brand's messaging and the channels via which you intend to disseminate it.
You're free to make a vertical, horizontal, animated, or live-action video of any length. Since there is such a wide variety of promotional video formats from which to choose, we have compiled this handy guide.
1. Promo Ads
To advertise on Google or Mediavine, or to position your adverts on websites or in similar businesses, you can make use of promo video ads, which are brief promotional videos.
2. Bite-Sized Ads
Miniature commercials, or "bites," are the briefest form of advertising. Shorter than a typical commercial, these clips help get the message over in a snap.
3. Product Videos
Use a product video to spread the news about your business's offerings online. These videos focus solely on the advertised product; they don't talk about the company or the brand at large.
These advertisements put the spotlight squarely on your product and the benefits it offers to the viewer. Provide details on where and how people might obtain it.
To seek inspiration, check out our helpful blogs on product video examples:
4. Social Media Video Ads
If you want your social media ad to get seen, it needs to be brief, sweet, to the point, and highly captivating.
Promote your business on Facebook, Instagram, Twitter, LinkedIn, or Pinterest with custom social media advertisements. It is important to adjust the ad's dimensions and copy to fit each specific social media site.
5. Intro & Outro Videos
The beginning and end of the videos you upload to sites like YouTube and social media or play on the TVs in the break room at work are crucial. The introduction should focus just on the video's title; however, including your company's logo and website address might help spread the word about your business.
To make it simple for your viewers to get in touch with you or take the next step, including a call to action and a request for a subscription (if you're uploading to YouTube) in the closing segment of your video.
Useful Reading:
6. Explainer Videos
When compared to shorter promotional videos, explainer videos tend to be on the longer side. An explainer video's goal is to demonstrate the "how" of the product or service being advertised. Create explainer videos to show customers how you did something.
Describe the manufacturing and shipping processes involved in making and selling your products.
In what ways your offerings can solve their problems.
And how can your brand make a difference in your customers' life?
Looking for an explainer video production company? Check out our listicle blog on top animated explainer video companies.
7. Testimonial Videos
Videos featuring satisfied customers are a terrific method to demonstrate the credibility and popularity of your company.
In this situation, the client is acting as an unpaid advocate for your business by talking about the benefits they've experienced from using your product or service.
Listicle Videos
Similar to listicle blog posts, listicle videos present information in the form of a list. Pick a list that fits in with your brand's voice and values while still providing true value to your readers.
Provide answers to issues your clients are facing or motivate them. Be genuine and utilize your brand's voice when describing the products.
Teaser/Trailer Videos
Do you have a feature-length video, documentary, or other projects in the works, or are you ready to make a major announcement? Make a trailer or teaser to get people excited about it.
Use the finished result in parts to create an intriguing and attractive whole. Include details such as when the screening will take place or when the product will be released.
Suggestive Reading:
About Us Videos
Behind-the-scenes videos and "about us" videos are similar, but the latter provides additional detail about your brand's history. Explain the inspiration for the launch of your firm by making a promotional video.
Share your deepest beliefs and aspirations for the future. Alternatively, explain the company's ethos and the significance of happy customers to your business. It's vitally crucial to maintain a persona of openness, honesty, and friendliness.
Useful Reading:
Behind-the-Scenes Videos
Exposing the inner workings of your business to the public is a fantastic method of subtly marketing your offerings. If your firm is already well-known online, your fans will be fascinated to learn more about the inner workings of the organization, employee perks, and more.
Launch Videos
Your team's hard work deserves the best possible promotion, and a launch video is a way to go. Present the product's greatest attributes and how they will benefit the audience.
Ensure in detail how the new product improves upon its predecessors. Launch videos should be accompanied by teaser videos to build anticipation for the big day.
See More Examples:
Event Videos
Essentially, event videos are just advertising videos for actual events. The best event videos show guests what they may expect to see and do by using footage from past years.
If this is the first time the event has been held, you can get it by using stock photos or photos provided by the keynote speakers. Think of what you want to talk about, how long the event will go, and who will be there.
TV Commercials/Spots
Ads on television were the norm for marketing purposes before the advent of the internet. The proliferation of alternatives has reduced the necessity for television commercials for certain companies.
However, if you're looking to get your business's name out there to a wide audience, a TV commercial can still be the way to go. While a Super Bowl ad might be out of your price range right now, you can certainly work your way up to that level.
Mini Documentary Videos
Now we're getting into the meat of the long-form commercial's message. Mini documentaries can be anywhere from two to six minutes in length. This type of promotional video may be thought of as an "about us" video that focuses on a more in-depth narrative about your company.
Ideas include sharing the history behind a special part of your manufacturing process or sending a positive message with data about the ways in which your company gives back to the community.
FAQ Videos
If you want to market your business in a fresh way, consider making a video of frequently asked questions. Make use of actual inquiries made through various channels, such as social media, customer service, and in-person events.
The most frequently requested questions may be used to inspire entertaining frequently asked questions videos for your website, social media pages, and YouTube channel.
How Much Does It Cost to Create a Promotional Video?
There is no one all-inclusive fee associated with making a promotional video. While a 30-second TV commercial might cost over $50,000, using an internet video creator that offers a free plan can be completely free.
The following factors will often determine your video's ultimate cost:
The length of the video
The complexity and quality of the video
Let's take a look at the many ways you can make a promotional video and the cost associated with them:
Using an Online Video Maker
Using online video-making software or tool is the most cost-effective method of producing a marketing video.
To make promotional videos by yourself or with a group, you can choose from a wide variety of solutions, each with its own set of features and capabilities. Visme, Promo, and Vyond are just a few examples of the plethora of similar programs available.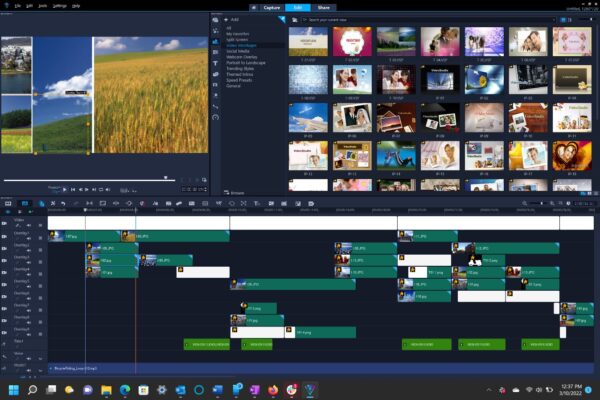 Many of them provide free accounts that allow you to make videos without spending a dime. You'll need to upgrade to have access to more advanced features like custom animations and more stock videos.
Cost
Different online tools have different charges. Some charge as low as $0 but comes with a limited number of tools and customization options. On the other hand, some tools charge $500 annually but offer an extensive range of features and tools that you can use to create a top-notch quality promotional video.
Freelance Animators, Videographers, and Editors
Avoid making the video yourself by contracting out the work to a freelancer. Work with videographers, animators, editors, or freelancers that provide the full package, depending on the sort of video you want to produce.
Options are many, as demonstrated by the freelance marketplace Fiverr. While some freelancers provide their services for less money by relying on stock content, others demand more for their original productions.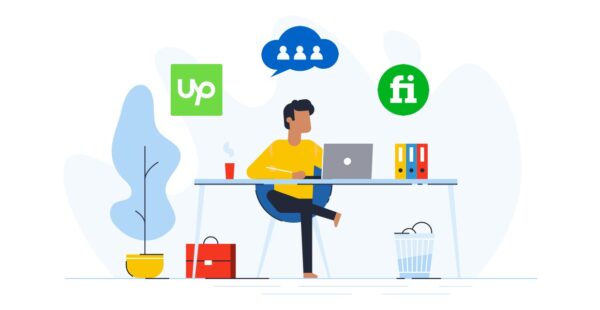 Explore all of the available alternatives by searching for "promotional videos" on the Fiverr website. You can find verified freelancers with higher ratings and better reviews in the Fiverr Pro area. To find the best experts, you may also use online marketplaces like Upwork and Freelancer.
If you're doing a mixed-media video, for example, you may need to hire a variety of freelancers with specialized skill sets. To that end, make sure you're well-prepared and that the contractors understand their roles.
Cost:
Freelancers charge $45 – $4,000 per hour, depending on your video project and their skillset and experience.
Video Production Agency
Instead of putting in the time and effort required to assemble a team of freelancers, you may want to work with a full-service video production company. Simply type "one in your area" into Google Maps to locate the nearest one.
Consider using Fiverr, conducting an online search, or asking for recommendations if the location is not a concern.
Video production companies that specialize in making videos are plentiful. Which one you choose will depend on the quality and cost of the agency's previous work and your own preferences.
Having a professional video production company handle every aspect of the project from start to finish is a huge plus. The cost will depend on factors such as the format, length, and quality of your video.
When working with a video production company, it's important to be clear about your goals and budget. Inquire about the possibilities they can provide. There are a lot of factors that go into setting agency rates, so they can range widely.
Cost:
Well, this is a pretty subjective discussion, but video production agencies often charge $1,500 – $7,000 for an average-quality promotional video.
Suggestive Reading:
Video Animation Agency
If you don't want to create your promotional video yourself using an internet tool, or if you want to employ bespoke animations but don't want to pay a freelancer, an animation firm may be the way to go.
It's not uncommon for video production companies to employ animators on staff who can create basic animations and motion graphics. Hiring experienced animators is the best option if you need specialized animation.

The price of hiring an animation company or a motion graphics company is comparable to that of hiring a standard video production company, although it varies depending on the nature, duration, and quality of the video.
The price of a 3D or lifelike animation is more than that of a 2D or flat one. The same holds true for animations; those with backdrops are more cost-effective than those without.
Cost:
Animated videos can be a bit expensive, but they are highly engaging and interactive. Animation studios can charge $3,000 – $80,000+ / per animated minute.
If you want to learn in-depth about the cost of animated video, then check out our following useful resources:
Advertising Agency
The advertising agency is the most expensive component of the promotional video production process. A brand's advertising agency's primary function is to handle all aspects of a brand's advertising strategy, including the creation of promotional videos.
It is common practice for companies to employ advertising firms on a retainer basis in order to collaborate on the creation of various forms of promotional content such as commercials, billboards, events, and more.
Advertising firms can also assist you in securing broadcast time for your video. They can provide you with prime viewing time during a widely watched program or game.
However, keep in mind that the cost of airing at prime time is quite expensive. The number of spots seen during the day on television is far smaller than throughout the night.
Cost:
Advertising agencies not just create videos but also offer you video marketing strategies to distribute your video content. Therefore, they can charge from $10,000 – $300,000+
How to Create a Striking Promotional Video in 7 Simple Steps
Here, we'll show you how to make a promotional video for your business from scratch. These are the core requirements for a polished video, and they hold true even if you bring in outside aid like a project manager.
Step 1: Conduct proper research and make a solid plan
A well-thought-out plan backed by the extensive study is essential for every advertising campaign's success. Knowing your end objective, your motivation, and your strategy for getting there is essential.
When conducting research, it's important to pay attention to the following details:
Create a list of desired outcomes
The first step in making a successful promotional video is to define your goals. Sure, promotion is your top priority, but what else is driving you to succeed?
What is it about your company, its products, or its services that you wish to highlight specifically? Do you want to promote a seasonal discount, an upcoming event, or the introduction of a new product?
Start keeping track of what has been accomplished and what still needs to be done by writing them down in a project plan. If you're collaborating with others or reporting to stakeholders, a template is a must.
Define your audience
Knowing your intended audience is the next step after establishing your goals and objectives. Where are they in the brand journey, if any? To whom are you directing this video? Potential new customers or current ones who need a gentle reminder that you exist? Is it businesspeople or homemakers that you're after?
A user persona is a fictional representation of your ideal customer. You may decide to make a promotional video for a huge comic book convention, targeting comic book readers, cosplayers, and persons between the ages of 18 and 30 of either gender.
Knowing this information in great depth can aid in crafting effective messages for the video and incorporating it into marketing materials.
Choose the right video format
The next step is to figure out what kind of promotional video can help you achieve your aims. This decision is typically influenced by the time and money you have available for the job.
Mini-commercials and customer testimonials, for example, can be made quite cheaply. However, it's inevitable that they spend more time and money on TV advertising and documentaries.
You should pick a level of difficulty that you and your team can achieve without sacrificing quality. It is possible to find a freelance animator to make an explanation video for you on sites like Fiverr and Upwork if your budget allows it.
Choose a video format that will resonate with and inspire your intended audience to take action. Advertisements on social media and YouTube, rather than television, are a good choice for reaching a younger audience.
Determine the best marketing distribution channels.
The method and channels of distribution for the video should be carefully considered. Think about the channels where your intended audience congregates. Do you find them on social media platforms like TikTok and Instagram or on professional networks like LinkedIn?
The best way to reach your intended audience is to be where they already are. Therefore, it's important to perform some market research. Consider how others in your field or area distribute promotional videos, and then find a way to do it that is unique to you while still being consistent with your values and brand voice.
Plan out the schedule in advance.
Now that you've finished your investigation, it's time to create a timetable. Be sure to incorporate this into the project plan you've already begun developing. A Gantt chart may be used to create an actionable schedule and delegate work to the appropriate persons.
Share your due dates with the group. When people work together, they are more likely to complete tasks successfully and on schedule. If you follow the instructions above, you can make a proper timetable and fill it up with smaller chores as time permits.
Step 2: Create a compelling script for your audience
As a next step, you'll need to write a script for your promotional video. A video script is a set of written instructions for making a video comparable to the outline for a blog post or article. The script is divided into scenes, which are presented in chronological sequence.
To retain the important details and avoid inconvenience, first, note down what type of video you want to create so that while writing the script, you can be certain that the script you're writing is right or not.
To give just one example, consider the following: "Live action + Typography animation — promotional video to promote my bakery's new location; 20 sec."
Let's take a look at the following set of questions which you should answer in your video script in every scene:
What are the background and setting? What elements are parts of the setting? Will the scene be shot day or night?
What is the action, and who will perform it? What actions will take place in the scene? What are the primary and secondary actions in the scene?
What should be the position of the camera while capturing the scene?
Do you need to add any voice-over, sound, music, narration or dialog in the video?
Imagine the scenes as slides in a presentation, or when there is a clear shift in the environment, if you are having trouble keeping track of when one scene closes, and another begins.
Some scenes are lengthier, while others are much shorter. There might be a cut between scenes, although it isn't always required. Of course, this is all subject to the genre of video you're doing.
Step 3: Draft a storyboard
Now that the video screenplay is complete, it's time to start imagining how it will look. A storyboard is a helpful tool and a static preview of the final output. Each scenario is represented graphically on a "board," which consists of a series of rectangles.
While unnecessary detail at this stage is not recommended, carrying it out will aid in the creation of the video.
You can use software to help you make a storyboard, or you can draw one out on index cards. Is there a particular reason index cards are used? In this way, you can rearrange the scenes in the video by simply dragging and dropping them. The great thing about index cards is that you can use them to record information directly from the script.
One alternative to creating a board from scratch is to use a template, such as the ones provided above. Each square represents a different scenario, and you can customize the information displayed in the pop-up window for each scene individually.
At that time, you can use a portable device, such as a tablet to monitor the development of your work in progress as you add effects and transitions to the video.
Step 4: Put your video in the production phase
You are now prepared to create the video. If you're doing this on your own, this step and the following one could merge. If you're utilizing an online platform like Visme or Biteable for both production and editing, you may just need a single set of tools.
It's not just animation studios that can benefit from the stock photography available in the aforementioned programs; live-action production houses can use them as well. This should be kept in mind when you piece together the scenes to maximize efficiency.
When making a video with special effects or original content, there is more than one phase involved. This is especially true if you want to use images found on free stock photo websites.
Video Animations
Review the screenplay and storyboard for the video and determine the type of animations needed for the project as a whole.
Powtoon and Vyond are just two of the many options available if you want to create animated scenarios with talking and interacting animated creatures. For a bespoke animation production of this caliber, you'll need a significantly bigger budget and the services of experienced animators.
There is a broader selection of internet tools and resources to help you locate the proper graphics for animated videos in which the characters do not speak. In order to generate an animated video, you can use sites like Visme, Moovly, or Animoto.
If you want animated videos, then you should hire a video animation agency. Check out our list of the best animation studios in California.
Videos with Real Actors
For live-action videos, you'll need to determine whether you want bespoke footage or stock video. There is no doubt as to the sort of video needed for a behind-the-scenes promotional video. However, this may be questionable for a short commercial.
Discussing bespoke footage. Utilize your storyboard and screenplay to plot out your action. You'll need to locate these in order to video the footage for your video; the degree of difficulty involved will depend on your final aim. Below is a rundown of what's required for a TV spot:
A real location or set
Actors
Props
Wardrobe
Hair & makeup
Camera, audio and lighting equipment
Special effects equipment
Catering services
The crew and director
Mixed Media (Animation and Live-Action)
These days, it's not uncommon for businesses to use mixed-media videos, which are also not particularly difficult to produce, as promotional tools. If you want to make a mixed media video using stock images, any of the above-mentioned software will do the trick nicely. Simply assemble it to use it.
Again, though, if you need anything made to order, it's better to seek out expert assistance. Perhaps separate groups would work on the live-action and CG elements. Alternatively, you can engage a professional cameraman and animator on a site like Fiverr or a full-service video production company.
Step 5: Edit Your Video
The editing process consists of assembling the video's individual parts into a coherent whole that follows the plot outlined in the screenplay and the visual blueprint. Also included are the last touches that will set your promotional video out from the others.
However, before you can begin editing your video, you will need to decide on a video editing platform.
Video editors come in all shapes and sizes, making it difficult to zero in on the one that would work best for you. Seeking a straightforward web-based video creation tool? Do you, instead, require high-end, professional video editing software?
A web-based service is preferable for creating social media advertising and listicles of a few minutes duration or less. Here are a few options for creating videos on the web:
Visme
Biteable
Moovly
Offeo
Powtoon
iVideo
You'll need professional software or an expert videographer to create promotional videos with a lot of bells and whistles. Professional video editors include:
Premiere Pro by Adobe
Final Cut Pro
Filmora 9
Investigate your alternatives thoroughly, outlining the benefits and drawbacks in light of the objectives of your promotional video.
Trimming, stitching, layering audio/text, and adding post-production effects like animations are all part of the video editing process.
Step 6: Do a Final Review
If you want your video to be perfect, you need to review it one last time. Make sure everything reads correctly and that you have the right to use any music, videos, or photos you use. Get the opinion of a trusted coworker and have them review your video before you upload it.
Next, make any required changes and give it one last careful go-through. It's time for your video to leave the nest and start bringing in more business for you in the forms of purchases, conversions, and audience engagement.
Step 7: Download and Share
Downloading or exporting promotional videos as an MP4 is common practice.
All social media platforms can use this file type without issue, but if you're planning on airing a TV advertisement on a traditional network or on a streaming service like Hulu, you'll need to figure out their special needs. When possible, MOV is the preferred format for exporting videos.
Downloading or exporting as a high-resolution video ensures the greatest possible playback on all platforms. High-definition (HD) is a fantastic alternative for those seeking the best possible picture quality.
It's also possible to upload your video on the web and distribute the link to it.
Need A Promotional Video? – Contact BuzzFlick
Phew! It was a pretty roller-coaster ride. At this point, I would say that we have unboxed all the fundamentals of promotional videos. In the upcoming blog, we'll share some of the best promotional video examples too.
But, if all of the information we have provided is enough to convince you to create a promotional video, then it's great because BuzzFlick is here to help. As one of the best video production companies in NYC, we offer outstanding quality animation and video production services.
From live-action promotional videos to animated demo videos, we make it all. We offer different animation services such as 2D and 3D animation services, motion graphics services, cel-animation services, video editing and post-production services too.
Create a Winning Promotional Video for Your Business
You've finally reached the point where you can make your first promotional video for your business, and for that, you deserve a hearty round of applause.
I hope you have a clearer picture of what a promotional video is and how it can help your business. So that you may have a feel for what is feasible, we went over a wide range of promotional video kinds, from the most basic to the most intricate.